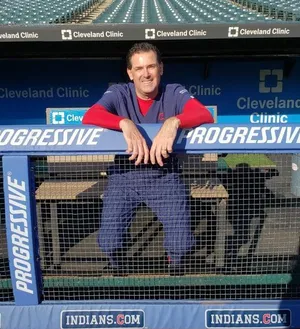 I am a general dentist and have been practicing at my office in Kent, OH for over 30 years. The practice is very family oriented and focuses on all aspects of dentistry from the young and senior patients. The practice offers modern technique such as implant restorations and 3D CAD technology.
I graduated from The West Virginia School of Dentistry in 1986. I completed my general practice residency at The Emory University School of Dentistry in Atlanta Georgia the following year. In 2003, I was honored by my peers in Northern Ohio Live Magazine as one of the top10 dentists in northeast Ohio including the Cleveland, Akron, Canton, and Youngstown areas. That same year I was listed as one of the top 1000 dentists in The United States by Consumer Reports.
Dr. Anderson is beginning his 10th year as a member of the board of the Boys & Girls Club in Cleveland.
During this time, his priorities have been focused on club member health. He supports and guides club dinners and healthy choice speakers and menus. He also is on the ground floor along with Teamsmile and the Cleveland Indians bringing treatment plans and full dental care to over 300 B&G club members at the Cleveland Indians Stadium each year, beginning in 2014. With attention to the health and caring, this office sees and treats multiple B&G family members annually.
His interest in the future of our youth extends into annual support of the Cleveland Zoo Race for Kids, lead sponsorship of the annual football Beach Bowl for the club championship (in honor of Dr.'s dear friend Bill Beechler). The club that wins claims top prize of a trophy & "bragging rights" for the whole year.
---
Boys & Girls Clubs of Cleveland provides a safe place for Cleveland's most vulnerable youth to reach their full potential.
In addition to providing basic needs such as clothing, shoes and a daily hot meal, the Clubs' trained, professional staff offers programming in three main impact areas: academic success, healthy lifestyles and good character & citizenship, as well as in the arts and workforce development.
By investing in Boys & Girls Clubs of Cleveland today, you are making a life-changing impact on Cleveland's kids and a crucial commitment to the future of Cleveland.
Click on an image below to enlarge